ABOUT
Welcome to Costa Riki
We came to Santa Teresa in 2007 to shift our lifestyle and enjoy the Costa Rican exciting nature and peaceful yet exotic landscapes.
Located at the southern of the Nicoya Peninsula in Costa Rica, Santa Teresa is considered a top destination for surfers all levels for its fantastic waves all year round. Recognized for its perfect sunsets, warm ocean and scenically beautiful white sandy beaches…and don't forget, the magnificent experiences of skating and yoga practice.
Costa Riki Apartments are located at the heart of Santa Teresa, between Malpaís beach to the south -beach which limits with Cabo Blanco Nature Reserve- and Playa Manzanillo to the North.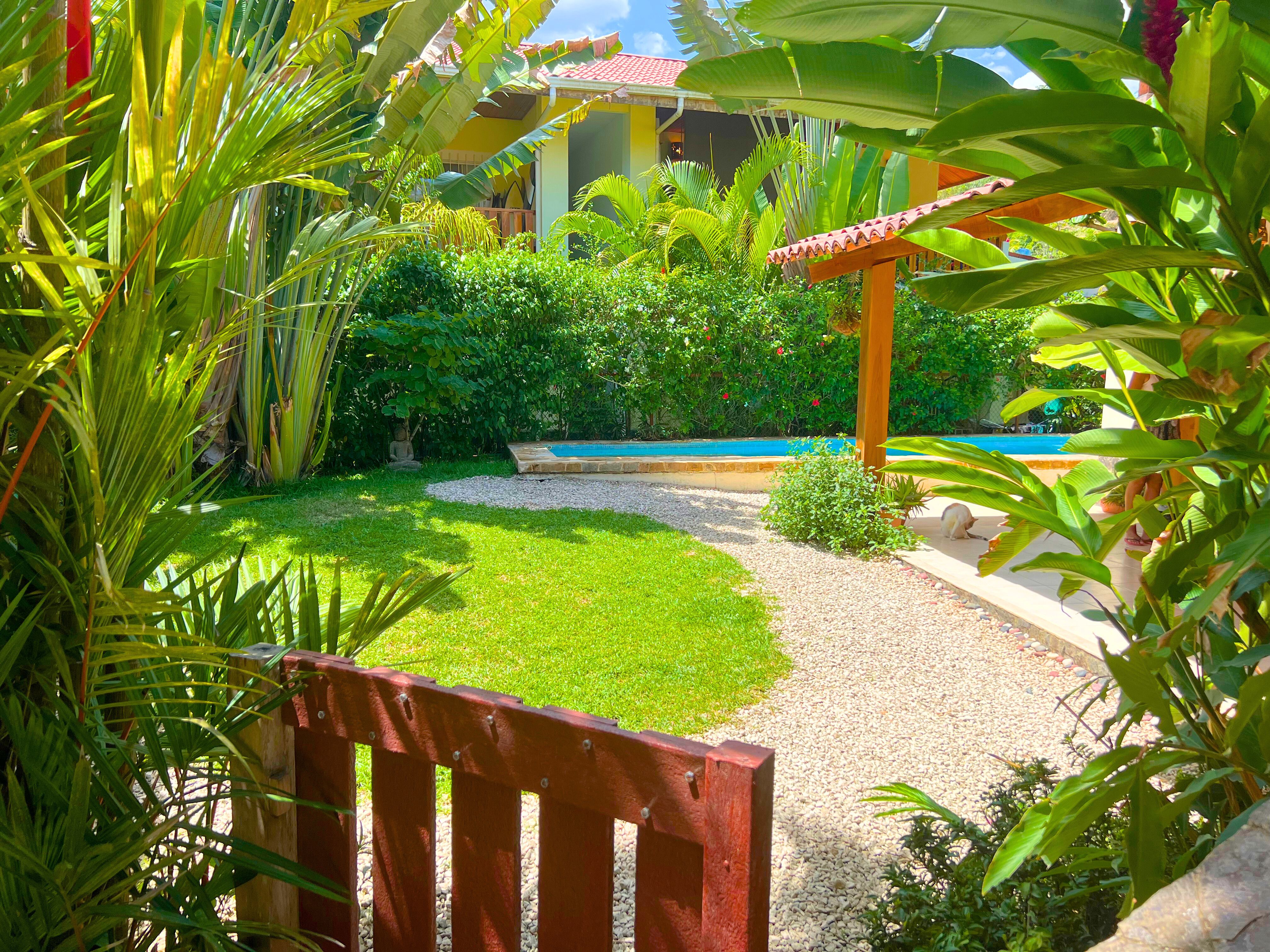 Our apartments offer the comfiest feeling and impressive natural beauty surroundings, the perfect mix of modern architecture and tropical jungle. Its unique design proposes large windows to take full advantage of stunning views across the vibrant gardens. The ground floor apartments have access to a small private garden, perfect for dinner in a calm fresh terrace… wonderful for families with children or groups of friends.
A total of six units of apartments and one house surrounded by swaying palms and a lush tropical garden, Costa Riki Apartments are located just 20 meters from the public a access to the beach and footsteps away from exquisite restaurants, local boutique shops, supermarket, exciting surf lessons and much more magic.